Courses Taught by Real Nurses
They've been where you're going.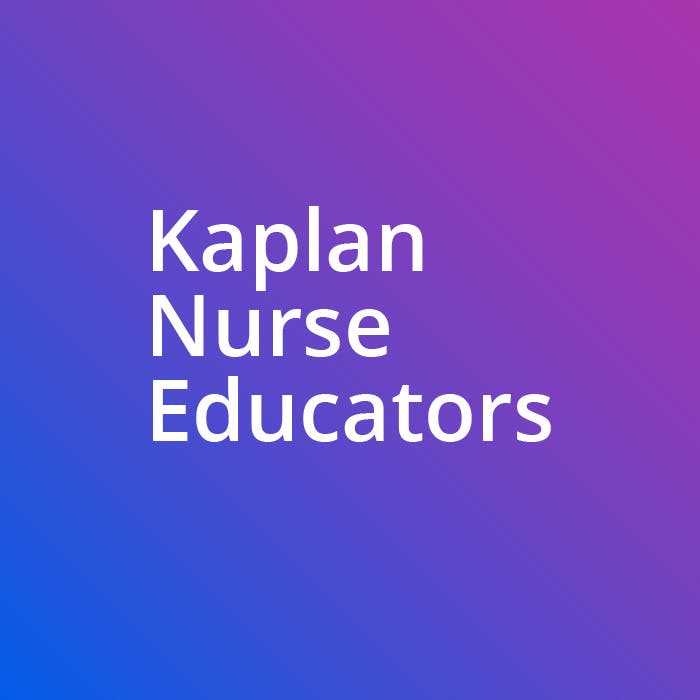 With 600 nurses on staff, there's no shortage of experts at Kaplan. Meet a few RNs dedicated to helping you pass the NCLEX.
Susan Benesh
Based in: Columbia, SC
Nursing specialty: Integrative medicine and hormone replacement.
"If I weren't a nurse, I'd be working in the National Parks. I have an AirStream, Chevy Avalanche, and BMW convertible. I do a lot of off-grid camping, and kayaked from Columbia to Charleston."
Bruce Hoffman
Based in: Ellington, CT
Favorite subjects to teach: Pathophysiology, emergency nursing, and critical care nursing. "I'm a pilot, and I was a flight nurse for five years, flying Cessna Citations and Learjets. I love taking care of people, it's an adrenaline rush!"
Veronica Sanchez
Based in: Bronx, NY
Nursing specialties: Community health, quality improvement, and patient safety. "My favorite subject to teach is mental health. I have a background in psych nursing, and a knack for the insane!"
Janice Lanham
Based in: Clemson, SC
Favorite subject to teach: Cardiac and respiratory in Kaplan Medical Centers. "I love to sing Karaoke, I do Gladys Knight and the Pips, Aretha, Whitney—all the old school artists!"
Tulla Diede
Based in: Spokane, WA
Favorite subject to teach: Skills lab. "As a generalist, I've done every last thing in a hospital you can think of. I'm a jack-of-all-trades kind of girl."
Not Just Any Teacher Will Do
What it takes to become a Kaplan Nurse Educator
Additionally, a minimum of 5 years of clinical experience and an active, unencumbered nursing license.
Teachers must be dynamic to make an impact on learning; ours pass a rigorous interview and audition process.
Includes 20 hours of training on how to be an effective educator, and 20-40 hours of prep time.
"I consider myself a nurse and a teacher; it's the best of both worlds."
—Janice Lanham